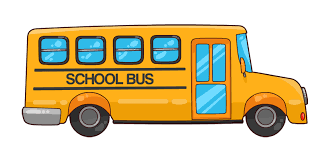 Summer Transportation Department Hours
Please be advised that the Regina Public School Board Transportation Department will be open over the summer months at regular office hours 8:00am to 4:25pm. (Excluding stat holidays) If you have an address change or an inquiry please do not hesitate to phone, fax, or email. The cutoff date for changes (if you qualify) is July 16th, 2018. This will ensure your student's transport will start on September 4, 2018. All changes received after this date will not commence for transport until September 11th, 2018.
The initial cutoff is established so that parent route notification can be done through the mail the first week in August. This ensures that the routes sent out the first week in August are the same on September 4, 2018, the first day of school.
Phone: 791-8245 or791-8251
Fax: 791-8651
E-mail: transportation@rbe.sk.ca