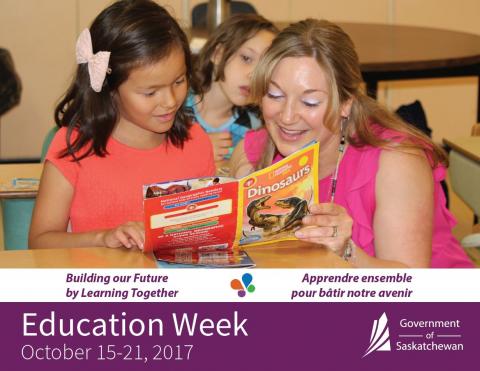 Please join us to celebrate the power of learning and working together for the success of our students!
Books, Bagels, Blankets and Belonging
When: Friday October 20th8:30- 9:30AM
Where: RMB school gym and hallways
Education Week is October 16th to 20th and as a way to close out a week-long celebration of "Building Our Future by Learning Together" we hope that you will join us for a bagel and juice and stay to read with a child. Books, bagels, juice and coffee will be provided. Feel free to bring a blanket to curl up with. This is an incredible opportunity to witness the power of coming together as a community to foster the love of reading and celebrate our amazing students!
We are also looking for parent volunteers to cover lunchrooms on Tuesday, October 17th and Wednesday, October 18th as numerous teachers are involved in learning activities.
Email: ruthmbuck@rbe.sk.ca if you are able to help supervise one or both of these dates.