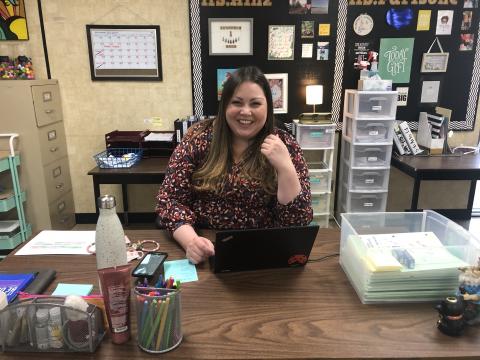 Each Friday we will be highlighting something special going on at Buck.
This week we are highlighting our new senior French teacher Ms. Hinz.
NEW TO BUCK
and a University of Regina graduate with a B.A. in Music and B.Ed., in Arts Ed., she recently returned from teaching on the West Coast. With a focus on music and drama, she believes in facilitating engaging learning experiences and indigenizing curriculum. With the senior students in French, they've been focused on learning Francophone, Quebecuoi and Metis culture through a food unit. In art, they're working on an oil pastel piece inspired by Gord Downie's "Secret Path" to honour the children of the Canadian Residential school system. She's excited to be a part of the Ruth M. Buck team, and can't wait to learn and explore alongside her students!