SCC
SCC Spring Raffle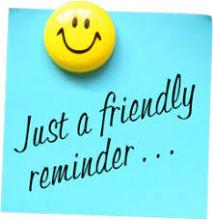 A reminder that all raffle tickets need to be returned to school this week.  If you have any unsold raffle tickets, please return them to the school on Thursday as we have many families asking for more tickets to sell.  Any students that return their tickets on Thursday, April 12th will be entered to win one of two $50 gift cards to Rock Creek!
buck.gafe
Wed, 04/11/2018 - 12:12
SCC Raffle Baskets
We look forward to seeing everyone at Conferences on November 24th.  Our SCC will also be selling tickets for raffle baskets.  
buck.gafe
Thu, 11/23/2017 - 12:13